Autographs, Etc!
My personal autograph collection.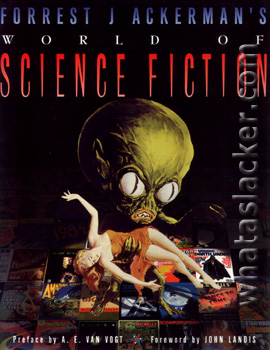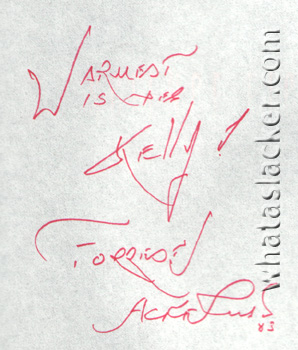 Forrrest J Ackerman

In 2000 a friend of mine and I went to LA to the first ever Farscape convention. While there I convinced her and another internet buddy we met up with at the con to head over to tour the Ackermansion. Mr Ackerman was around at the beginnings of scifi [he coined the term!] and had amassed a huge collection of science fiction memorabilia. It was an excellent tour and discussion [you should have seen this mans autographs -- Bela Lugosi, Vincent Price, Ray Bradbury, and tons more]. Not only did he coin the term scifi but he also created Vampirella.

The complete account of the tour with pictures can be found at scifislacker.com.

The book was purchased and autographed for me at this tour of Forry's home [which has since been sold and his collection auction offed].