Autographs, Etc!
My personal autograph collection.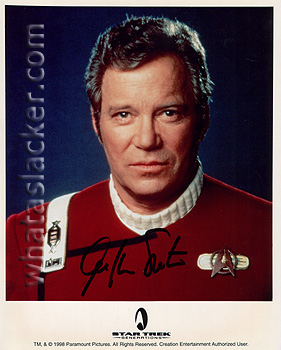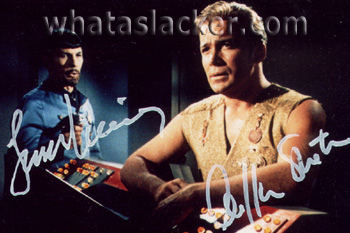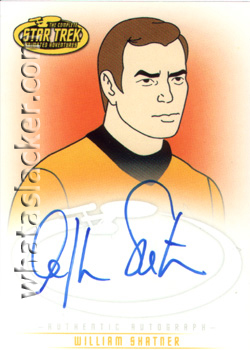 William Shatner

These were both given to me as gifts from friends. The top image of Captain Kirk was given to me by a fellow Star Trek fan. The second image which is a small 3x5 image signed by both Shatner and Nimoy was given to me on my last day of work at 800-Trekker [a once great scifi collectibles mail order catalog].

The Trading card was part of the autographed chase cards in the animated series trading cards by Rittenhouse [scifihobby.com].