Autographs, Etc!
My personal autograph collection.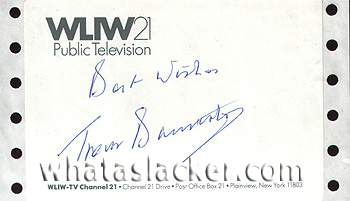 Trevor Bannister - Are You Being Served?


Sent to my old boss from the PBS station and he turned around and gave it to me.

About the same time I received this another actor from Are You Being Served was signing his book at our local Waldenbooks and I did not go and get his autograph, go figure.

Are You Being Served? DVDs
at BBC America