Autographs, Etc!
My personal autograph collection.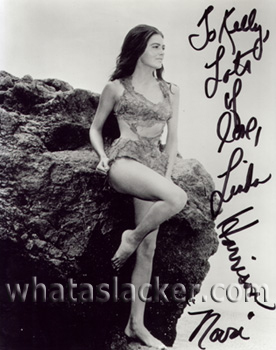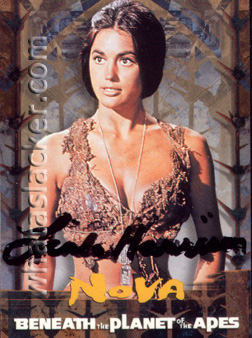 Linda Harrison - NOVA from Planet of the Apes

In Person at Battlestar Galactica Con / Toy Show in Fort Washington, PA

Purchased the autograph from Ms Harrison at the con. She chatted with me while signing for me. I was the only one in line at the time and she said she needed a break and asked if I wanted to join her, of course I said yes. So we headed outside for a smoke break, but before going out I had to locate a lighter [as I do not smoke]. We had a very nice conversation while we were outside about how she got the role in POTA and what I liked best about the film [it is one of my all time favorite movies]. And when we came back inside she signed one of my trading cards for me at no extra charge. She is a very nice lady.