Autographs, Etc!
My personal autograph collection.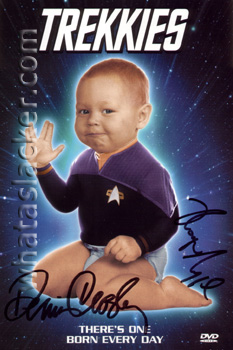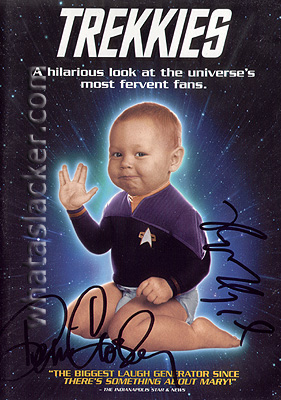 Denise Crosby

While working at 800-Trekker [a once great scifi collectibles mail order catalog] I had the opertunity to speak with Roger Nygard, the director of TREKKIES. Through the discussion I asked if he would mind signing my DVD sleeves once it was available he said it would not be a problem and he would pass it on to Denise as well, then he gave me the address to mail it to [sorry I cannot give that out on the web] So once the DVD hit the streets I bought a copy and sent them the inner and outer sleeves. Both came back to me signed by Denise Crosby and Roger Nygard.

My review of the film is still on http://www.trekdoc.com.